6 Common Manufacturing and Industrial Storage Challenges and Their Solutions
Manufacturing and industrial spaces represent unique and challenging working environments that require especially robust storage solutions that are tough enough to stand up to demanding daily wear and tear. To help manufacturers choose the right storage to improve efficiency and productivity, our storage experts have gathered six common manufacturing and industrial storage challenges and identified products that can help solve them.
Challenge:
Storage needs have outgrown available space.
When compared to traditional fixed-shelf storage systems, high-density mobile storage can up to double storage capacity within the existing storage area footprint. It does this by condensing the storage area and reducing the number of access aisles down to one. So, where space was previously wasted by maintaining an open aisle for each storage shelf, it can now be reclaimed for additional storage, as only one aisle is needed at a time.
Challenge:
Where to place material safety data sheet (MSDS) centers or small workstations so they aren't in the way or taking up valuable space
Wall-mounted workstations are a small, stowable, lockable products that can be mounted virtually anywhere to provide a ready workspace without getting in the way. This type of product is ideal for MSDS centers or for placing convenient workspace wherever it's needed but without interrupting the flow of surrounding activity. Heavy-duty steel construction and a powder-coated finish ensure it will stand up to rugged environments.
Challenge:
Frequent changes in workflows or materials
Sturdy and easy to install, this type of shelving is constructed of heavy-duty steel and is a simple, affordable option for storing parts, supplies, and equipment of all sizes. Wide-span versions are available for larger items, and shelving is easy to reconfigure or relocate to accommodate changes in workflows or supplies.
Challenge:
Working conditions require PPE or other individual-use items that can't be openly stored
Personal storage lockers provide individual space for personnel to secure and organize their personal protective equipment or other individual-use items. Compartments and accessories can be arranged for optimal organization and space efficiency, and locking options provide security and control access.
Challenge:
Supplies need to move from station to station.
File carts can accommodate more than just files. With up to three sturdy internal shelves and lockable, swing-out double doors, file carts are ideal for storing, organizing, and transporting small bins of parts and supplies or small equipment from one workstation to another.
Challenge:
Training areas need to organize, secure, and charge a large number of electronic devices.
Store and charge carts come in a wide variety of sizes for as few as five devices or as many as 48. Locking doors and access panels provide device security, and ordered slots double as individual charging docks. Smooth-rolling wheels and ergonomic handles also make carts easy to transport from one training area to another.
To find the right storage solution to solve your manufacturing challenges, talk to a storage expert.  They can help you find the best products for your needs and ensure your new storage fits seamlessly into your workspace and enhances your workflow.
Click below to see all posts related to that topic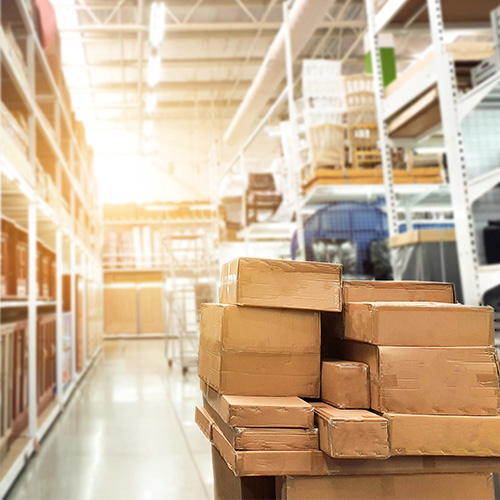 To help manufacturers select the best storage solutions for their environments, our storage experts have compiled a list of key features to consider before choosing your storage solution provider.