Single-Hinge Door vs. Bi-Fold Door Weapons Storage Cabinet
Imagine this scenario.
You've just been assigned the task of securing the weapons in the armory and storage rooms. No big deal, right?
First things first, you take a look at a number of variables: available space, the volume and type of weapons, ammo, and gear to be stored, layout of the rooms, etc. You know secure, efficient weapons storage is your top priority, but the current storage situation is severely lacking.
You know you're going to need weapons storage cabinets. You've already figured out the dimensions, components, and quantity. There's just one question left: single-hinge door or bi-fold door?
These are the major differences between the two.
How the Doors Work
The biggest difference between these two types of cabinets is simply how their doors work. Single-hinge doors open outwards while bi-fold doors fully recede into the cabinet.
Use of Space
Due to how the doors function, the use of space differs slightly between the two cabinet types. Since single-hinge doors open outwards, they allow full access to stored weapons and complete use of available space in the interior of the cabinet. While bi-fold doors conserve space in your storage room by receding into the cabinet, it does mean a small portion of the available space within the cabinet is dedicated to housing the recessed doors.
Amount of Redundant Security
The single-hinge door cabinets offer various locking options like five locking points and a hasp for a customer-supplied padlock. The bi-fold door cabinets offer seven locking points and a hasp for a customer-supplied padlock. As such, the bi-fold door cabinet offers slightly more redundant security measures than the single-hinge.
Weight
Due to the tracks required to allow for the recession of the bi-fold doors, they are a little heavier than the single-hinge cabinets. However, the added weight is minimal as the two cabinets remain in the same freight class. They both ship assembled on skids, Freight Class 70.
More Features of the Weapons Storage Cabinets
Both single-hinge door and bi-fold door weapons storage cabinets are 42″ W or 21″ W x 15″ D and are available in the following heights: 24″, 36″, 45″, 50″, 62″, 72″, and 84″.
Both are constructed of 14-, 16-, and 18-gauge fully welded steel. Leveling glides are included on both to allow for adjusting door alignment in the field.
The backside panels feature component security screw holes. Internal lock bars on the doors of both the single-hinge and bi-fold cabinets reduce interference with stored weapons. The perforated doors and side panels on both versions allow for visual inventory without needing to open the doors.
Both single-hinge and bi-fold cabinets can be bolted to wall studs, side to side, or stacked on top of each other in order to make the most of the storage space you have available. Both types of units are finished in four standard powder coat colors for long lasting protection and both are compatible with the TrakSlider™ and MobileTrak® systems to help maximize your space even further.
Both cabinets come with a lifetime warranty on the cabinets and components.
Whether your perfect weapons storage solution has single-hinge doors or bi-fold doors, you can have peace of mind knowing your weapons are secure.
Click below to see all posts related to that topic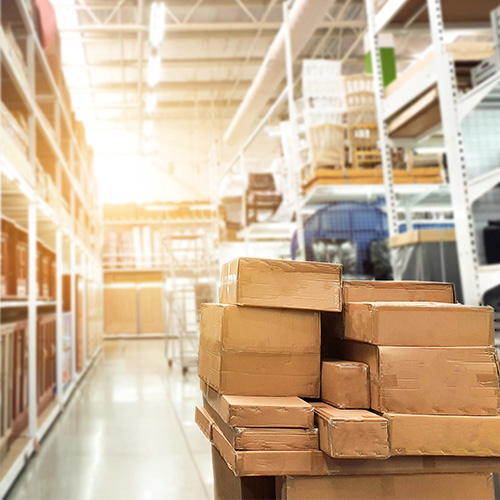 To help manufacturers select the best storage solutions for their environments, our storage experts have compiled a list of key features to consider before choosing your storage solution provider.